Announcements (8/25/23)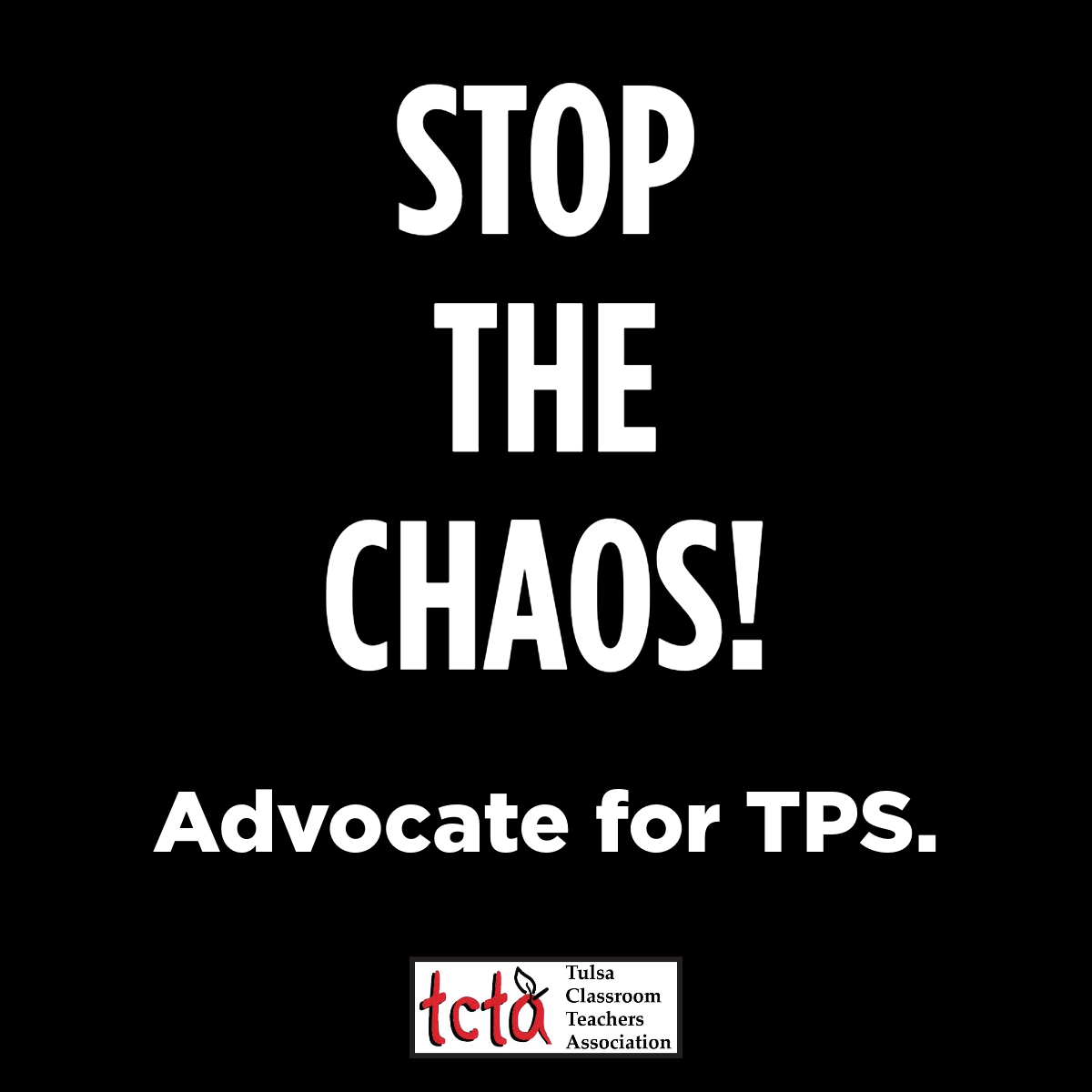 TCTA is grateful for parents, families, students, and community members who have shown up for the students in TPS. They are passionately dedicated to supporting Tulsa Public Schools. We are so appreciative of our community partners!
We also appreciate the State Board of Education for listening to concerns and voting to accredit Tulsa Public Schools. This decision allows TPS to maintain local control to address the issues that exist. Unfortunately, the demands set forth by the state board lack specificity and have no clear rubric for measurement. The monthly reports may cause higher administrative costs, which could divert resources away from children.
However, while our students face many barriers to a proper education, those barriers are fought every day by some of the best educators in the state. As always, TCTA remains committed to working with parents and community partners in ensuring students receive the best education possible.